Block of the week is back and this week's block is a favorite among quilters. It is the churn dash.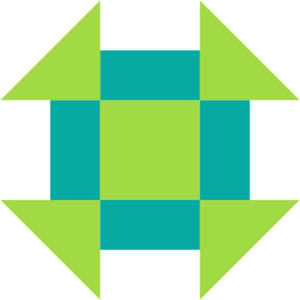 It originated in the early 1800's. It is called churn dash as the outside rounded corners look like the outside of a butter churn
and the center square looks like the wooden dash that went into the center of the churn to make the butter by pounding the dash
up and down in the churn. It is a favorite among quilters as it is fairly easy, using only a square, rectangles and triangles.
It makes a beautiful quilt.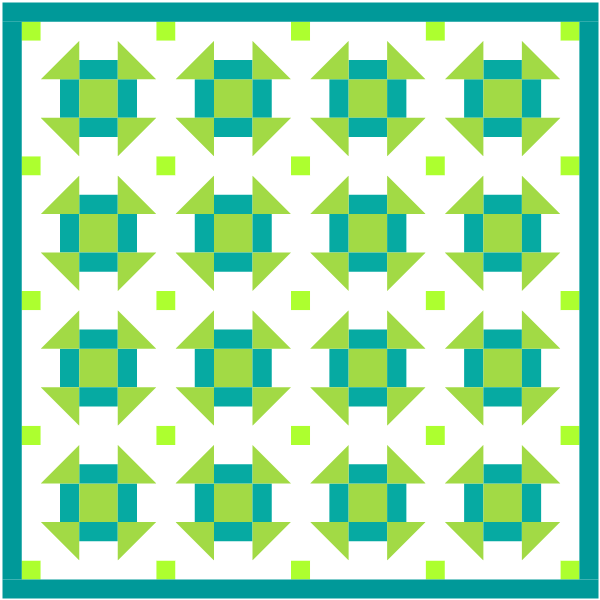 Accuquilt makes it super easy to make this block with their 9″ Churn Dash die.
The churn dash pattern has many, many different names and variations of construction, such as the Shoo Fly and Double Monkey Wrench.
Let's take a look at how some quilters have put a modern spin on a churn dash quilt.
It could be a red and white quilt as was done by Amy Smart.
Or a blue and white as created by Material Girl Quilts
This quilt is absolutely gorgeous turned on point.
How about something big and bold like this coloring of the quilt?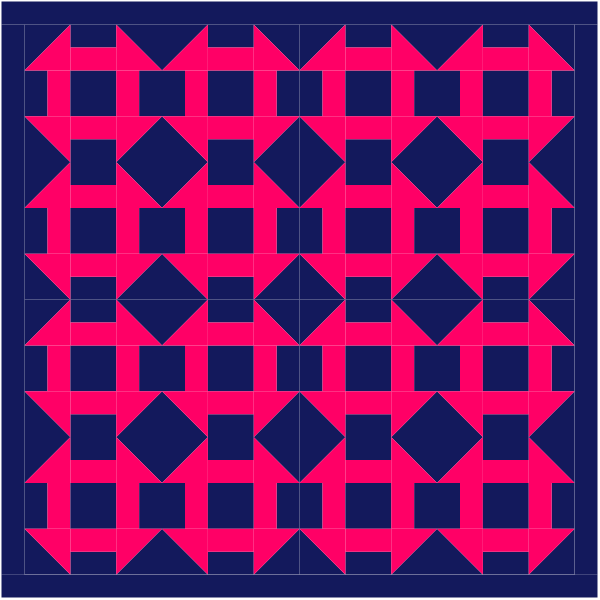 You can also piece some of the shapes in the block for a modern effect, like this colorful 4-patch center and pieced rectangles in Nut by The Happy Zombie.
or add flying geese to the rectangles as was done by Blue Ridge Girl in this modern interpretation of the churn dash block.
Finally, you could alternate the churn dash with another block
such as the 9-patch for a very striking and modern quilt created by Mary Manson or
make the block wonky like this one made by Jennifer Dick of 42 Quilts.
I hope this has inspired you to try some new things for putting a modern spin on the old time favorite churn dash block.